I wanted to give testimony to others out there as to how much I have appreciated Marc Sommerfeld and Sommerfeld Tools for the contribution to all of the cabinet makers and woodworkers of not only here in America, but also worldwide.
I have had the privilege of knowing Marc for about 25 years and have found him to have a "Master's" knowledge in the art of cabinet building and woodworking and has always been generous in teaching his skills and knowledge to others. He has the unique teacher to customer ability to make a complicated task become easy and yet safe and yields beautiful work un-equaled to none. When someone says "cabinet maker" to me I think of Marc Sommerfeld. When you look at the video of his cabinets on his project page of sommerfeld tools web site, and all of the "You Tube" videos, you cannot help but see his mastery of cabinet building and designing of tooling.
Of many outstanding tool examples include the face frame beading system, the angle making bits, the door making bits, as well as the un-equaled router table systems. Another would be the new door stile and rail bits with the special anti- splintering feature. These all belong in the woodworking shop where they perform excellent for both the professional as well as the woodworking hobbyist. You can not go wrong with the purchase of any of the Sommerfeld tools line of products. I have many and some are over 20 years old and still performing well in my shop. For these reasons, when I need cabinet building tools or new router bits, it will be from Sommerfelds Tools.
It was Marc Sommerfeld's teaching and Sommerfelds Tools that I give credit to, for making my business a success. He has been an excellent person to do business with as I have always received more than my money's worth. He is a business man whom always puts the customer first in all of his transactions, always being more than fair to the customer. His tools are of excellent quality and are very skillfully designed and will perform year after year in a production type environment.
For all of the above reasons, I give Marc Sommerfeld a heart felt "ThankYou" for all he has done in the past years to make my woodworking life a rewarding career. Marc is truly a Master in the woodworking fields and also a Gentleman in not only his business life but his personal life as well. It is definitely an honor to know the person that he is.
Respectfully submitted,
Jay Boutwell dba Cabinet Technology
- - - - - - - - - - - - - - - - - - - - - - - -
I just wanted to write and tell you how pleased I am with the Sommerfield's Own router table and fence that I just received. It is rare these days when something exceeds my expectations. This table and fence really did surprise me with there substantial heft and quality. I believe your advertisement understates just how substantial this product is. Thanks for a pleasant surprise and an excellent value for my money.
Ray Busch
- - - - - - - - - - - - - - - - - - - - - - - -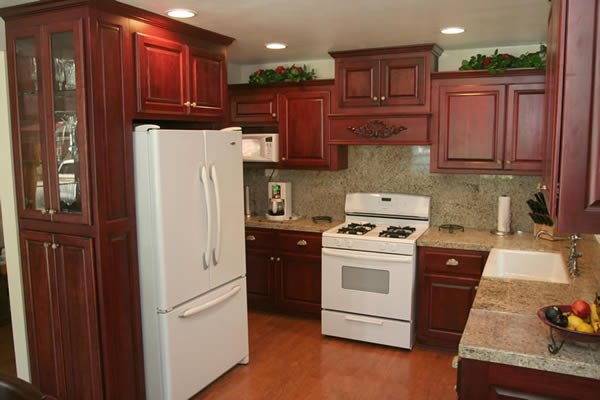 My name is Robert (Bob) Jones. You and I met at the Sacramento Woodworking Show this year (April 2006). I have been a long time customer and I am very excited about the new "Sommerfeld's Own" line of router bits. Great quality, design, ease of use, and excellent customer service are what separate Sommerfeld's products from other manufacturers. You probably don't remember, but during our discussion at this years Woodworking Show, I told you that I would email you pictures of the cabinet job I was working on at the time upon completion. Well, I finally completed it last month (tile countertops and all) and here it is. I used your cabinetmaking style and router bits to complete this job and the results were stunning. Based on the success I've had building kitchen cabinets over the years and the demand I've received due to the quality/designs of my cabinets...I am currently preparing to go from amateur to pro. I just want to thank you and tell you that this is all a dream come true for me. You have assisted me in my success and I will continue my loyalty toward your line of products.
Bob Jones
- - - - - - - - - - - - - - - - - - - - - - - -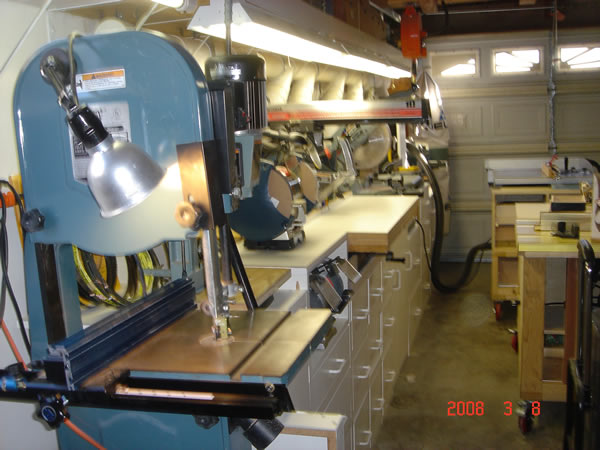 There will be a number of pictures from my shop. Some will show your tools including the Router Table Top I recently bought from you. Hope you will enjoy them as much as I did building it.
Best regards,
Joe O'Rendy
- - - - - - - - - - - - - - - - - - - - - - - -
I got to see Marc do his demonstration at the Dallas woodworking show a few years ago. I think he is the innovative leader in woodworking today. I am very impressed with him and his company. The Sommerfeld brand and products are always the best and always where I shop first. Will Marc come out with a portable size router table top? I just got through making one of my own thats 18x22 and I built the box 16 inches high so I can have it at the job site. It would be awesome if he ever comes out with a "portable" sized router table top. I would be the first in line if he ever does. Keep up the good work and I hope Sommerfelds keeps getting bigger and bigger.
Hilliard Cashion
Lewisville Texas